Your Local Pressure Washing Company in Columbus, OH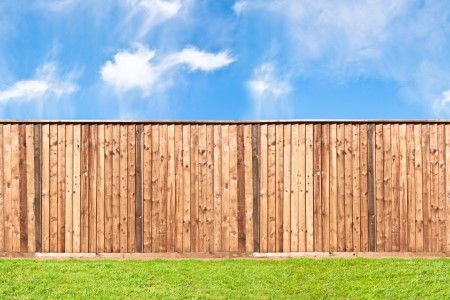 Columbus is the Ohio state capital and the most populous city in Ohio and the second-most populous city in the entire Midwest, and we're also the third-most populous state capital in the U.S. Columbus is a big, growing, thriving community and the home of Ohio House Washing, the leading local pressure washing company dedicated to serving Columbus with the highest level of professionalism at bargain prices.
Columbus originated as numerous Native American settlements on the banks of the Scioto River. The city of Columbus was founded in 1812, at the confluence of the Scioto and Olentangy rivers and named for Italian explorer Christopher Columbus, a recent source of controversy. When it comes to pressure washing in Columbus, there's no controversy and little argument that Ohio House Washing is not only the leading pressure washing contractor in Central Ohio, we're also the area's authority on the soft washing process for house washing, roof cleaning, fence washing, and gutter cleaning which offers extra TLC for damage-susceptible building materials, and better results for your Columbus home.
Columbus has been the home to an amazing amount of G.O.A.T.s (Greatest Of All Times) in a number of different categories, and when it comes to pressure washing and soft washing, Ohio House Washing is the Greatest Of These Times (G.O.T.T.) in Central Ohio.
If Pressure Washing Was a Sport, Ohio House Washing Would Be the Champion of Columbus
Home of many favorite sons and daughters that are arguably the G.O.A.T. of their sports, Columbus is also home to the Buckeye State's G.O.A.T. of pressure washing, Ohio House Washing. We're not trying to compete with Columbus-born icons like golf's Jack Nickalaus, the Golden Bear; or football's Archie Griffin, the only two-time Heisman trophy winner; or legendary track star Jesse Owens; or boxing's Buster Douglas who beat Mike Tyson for the Heavyweight title, or Simone Biles, a present Gymnastics star destined to be a G.O.A.T. Columbus is a town of two G.O.A.T.s, and that tradition of greatness is what Ohio House Washing aspires to on each exterior cleaning job we take on.
Columbus's Greatest Homes Deserve Ohio House Washing TLC
Columbus's list of G.O.A.T.s continues with rock and roll legend, Joe Walsh; Country's most successful band, Rascal Flatts; the most popular writer of young adult horror fiction ever; and entrepreneur and burger royalty, Dave Thomas, who founded Wendy's right here in Columbus. It's downright uncanny how many icons and legends were born here in Columbus. Ohio House Washing is on a mission to make your Columbus home an icon in your neighborhood with professional soft wash house washing that produces legendary results. Make your home a G.O.A.T. of curb appeal with affordable, professional house washing by the local pros at Ohio House Washing.
Reviews & Testimonials on Ohio House Washing in Columbus, Ohio
There are currently no reviews or testimonials for Columbus, Ohio. Check back soon!
Articles & Tips
Keeping a Roof Over Your Head

You probably don't think about your roof a whole lot, but it is probably the most functional part of your home, and when there are problems, they're likely to be expensive ones. You'll want to get th […]

Factors to Consider When Buying a Pressure Washing Machine

Shopping for a pressure washing machine presents an almost infinite number of options and choices. A Google search for "pressure washing machine" will give you over 100,000,000 results. It's downrigh […]
Schedule a Free Quote Today With the Most Trusted Pressure Washing Company in the Columbus Area