Fence Washing for Your Columbus Property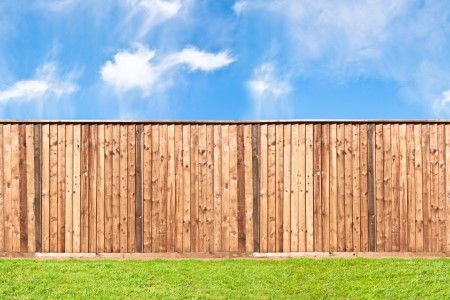 Mold, mildew, dirt, smoke, pollen, clay, fungi, moss, algae; the list of nature's potential villains ready, and willing, to deface your Columbus outdoor surfaces is legion and ever-evolving. Professional fence washing by the experienced soft wash specialists of the leading team for pressure washing in Columbus, not only restores your fence to its original grandeur, but it will also protect your fence and walls from aggressive organic growth and contaminants that can cause rot and decay, and necessitate replacement much sooner than necessary.
Fence washing and deck restoration by pressure washing professionals expertly wielding variable water pressure with advanced equipment and employing biodegradable soft wash chemicals to kill and remove organic growth, restores your wooden or composite fencing and decking to its original appearance, and deters future organic organisms from growing.
Ohio House Washing provides you with the ideal fence washing option for your Columbus residential, rental, or commercial property's specific fence type, be it:
Metal
Wood
Vinyl
Brick or Block
Chain Link or Picket
Front Yard Fences Need TLC Too
With all this talk about backyards, let's not forget that fencing in your front yard may serve different purposes than backyard fencing, but both can benefit greatly in appearance and longevity by regularly scheduled fence washing by an experienced pressure washing professional.
In addition to security, front yard fences are often a statement of your personal style and can play an important part in creating a vision of curb appeal perfection. The traditional white picket fence, the wrought iron gate, the river-stone wall, the split wood rancher's style fence; all send a style message and accent and compliment your home and property's total curb appeal and instill a pride of ownership that'll give you a little lift every time you pull into your driveway.
Whether your wood fence is fading, your vinyl fence is stained or your metal fence is rusting, we can make it look brand new again through the magic of pressure washing and soft washing. You can trust Ohio House Washing for affordable, dependable fence washing that will have your neighbors thinking you put in a brand new fence.
Articles & Tips
Keeping a Roof Over Your Head

You probably don't think about your roof a whole lot, but it is probably the most functional part of your home, and when there are problems, they're likely to be expensive ones. You'll want to get th […]

Factors to Consider When Buying a Pressure Washing Machine

Shopping for a pressure washing machine presents an almost infinite number of options and choices. A Google search for "pressure washing machine" will give you over 100,000,000 results. It's downrigh […]
Schedule a Free Quote Today With the Most Trusted Pressure Washing Company in the Columbus Area