Ohio House Washing: Lancaster's Premier Pressure Washing Services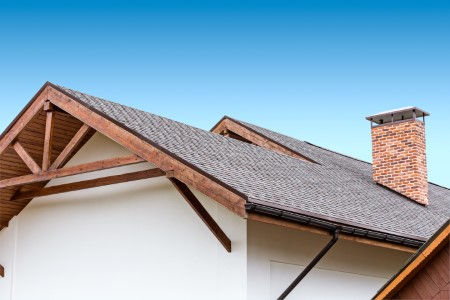 The Lancaster area has been populated by humans for over two thousand years, and the village of Lancaster was founded in 1800, predating the formal establishment of the state of Ohio by three years. That kind of history deserves respect and that's why Ohio House Washing is Lancaster's leader in soft wash low-pressure and no-pressure washing that offers more TLC than standard high pressure washing for historic and new Lancaster homes.
The initial settlers were predominantly German immigrants, including many craftsmen from Lancaster, Pennsylvania, and Lancaster, Ohio acquired the nickname "Glass City" in the early 1900's due to the Anchor Hocking glass factory founded in 1905 on the Hocking River. People who live in glass houses, or in glass cities, shouldn't throw stones or use high psi pressure washing on fragile materials. Ohio House Washing's specialty is chemically-assisted soft washing, the safest and most-effective method for roof cleaning, house washing, and gutter cleaning when building materials like vinyl and wood siding, asphalt shingles, or glass are involved.
There's no substitute for diligence and attention-to-detail, so don't take chances on your Lancaster property, trust Ohio House Washing for all of your pressure washing and soft washing needs.
Pressure Washing Brings Back the Beauty of Lancaster
Lancaster's long history is part of its charm and Ohio House Washing can make your property look its most charming. In the hands of an experienced professional, pressure washing produces such transformational effects that it's as much restoration as cleaning. When you watch years of dirty, grimy build-up disappear from your siding, driveways, and decks like magic, it's like turning back the clock on your property. "Just like brand new" is a good look, imagine it on your Lancaster home today and give us a call to make it a reality.
We're Lancaster's House Washing Authority
Our practiced house washing technicians will work pressure washing magic on brick, block, and cement, and for vinyl and wood siding we'll use the gentler soft wash process to first kill organic contaminants and dissolve built-up dirt, gunk, and animal droppings with highly effective biodegradable, eco-friendly cleaning solutions and chemical solvents. Next, we remove the residue with low-pressure and no pressure washing, just like in our roof washing and wooden fence cleaning processes. We're certain that the resulting transformation will please and amaze you, because we always aim to exceed your expectations.
Reviews & Testimonials on Ohio House Washing in Lancaster, Ohio
There are currently no reviews or testimonials for Lancaster, Ohio. Check back soon!
Articles & Tips
Keeping a Roof Over Your Head

You probably don't think about your roof a whole lot, but it is probably the most functional part of your home, and when there are problems, they're likely to be expensive ones. You'll want to get th […]

Factors to Consider When Buying a Pressure Washing Machine

Shopping for a pressure washing machine presents an almost infinite number of options and choices. A Google search for "pressure washing machine" will give you over 100,000,000 results. It's downrigh […]
Schedule a Free Quote Today With the Most Trusted Pressure Washing Company in the Columbus Area