Pickerington's Leader in Pressure Washing Services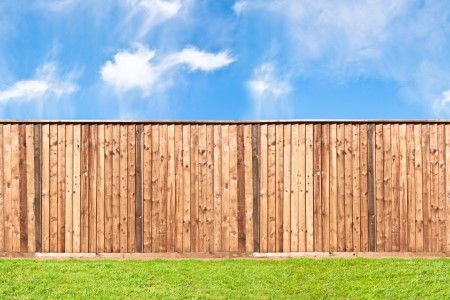 Pickerington is the "Violet Capital of Ohio," surrounded by amazing natural scenery but just miles from Columbus, Pickerington is the best of both rural and urban worlds. You also get the best of both worlds with Ohio House Washing as we combine affordable, local pressure washing and soft washing services built around small town-friendly, dependable customer service, with the latest tools and techniques that rival big-city, corporate pressure washing providers. Whether you're in Pickerington for rural beauty or urban proximity, your home is your castle, and our house washing experts can keep your castle fortified against the elements with the magic of pressure washing.
Pickerington has a few nicknames:
Violet Capital of Ohio
Picktown
The Purple City
But it was actually named in honor of its founder, Abraham Pickering. Pickerington features a historic downtown shopping area, and Violet Township is home to rolling hills, log houses, forests, and fields. It's a great place to live, and Ohio House Washing is proud to be the local leader in pressure washing and soft washing with affordable, professional services at affordable prices for our Pickerington friends and neighbors.
Pickerington's unique features make it a fantastic place to live, and Ohio House Washing offers unique value in pressure washing, soft washing, and exterior cleaning for Pickerington homeowners.
Call Ohio House Washing for Perfect Pickerington Pressure Washing
Pickerington is home to the American Motorcycle Association's Motorcycle Hall of Fame, featuring a huge collection of beautifully restored and maintained motorcycles spanning the earliest motorized bikes to the rocket-like racers of the present. We take that same kind of care in restoring and maintaining your property's exterior surfaces with the goal of making your property the showpiece of the neighborhood. If rising property values and ultimate curb appeal get your motor runnin', contact Ohio House Washing today.
We're Pickerington's Harley of House Washing
The immaculately restored motorcycles in the Motorcycle Hall of Fame don't have to deal with the same outdoor forces of nature that your home's exteriors do, but like those motorcycles, they have to be treated with special care to avoid damage. Our soft wash house washing and roof cleaning uses specially formulated chemical cleaners to gently dissolve and dislodge dirt and organic growth, and low-pressure and no-pressure washing for extra to rinse and polish it with TLC and to museum quality. There's no better feeling than coming home to an Ohio House Washing cleaned property, except maybe hitting the open road on your bike, with the wind in your hair and the bugs in your teeth.
Reviews & Testimonials on Ohio House Washing in Pickerington, Ohio
There are currently no reviews or testimonials for Pickerington, Ohio. Check back soon!
Articles & Tips
Keeping a Roof Over Your Head

You probably don't think about your roof a whole lot, but it is probably the most functional part of your home, and when there are problems, they're likely to be expensive ones. You'll want to get th […]

Factors to Consider When Buying a Pressure Washing Machine

Shopping for a pressure washing machine presents an almost infinite number of options and choices. A Google search for "pressure washing machine" will give you over 100,000,000 results. It's downrigh […]
Schedule a Free Quote Today With the Most Trusted Pressure Washing Company in the Columbus Area