Your Local Pressure Washing Company in Reynoldsburg, OH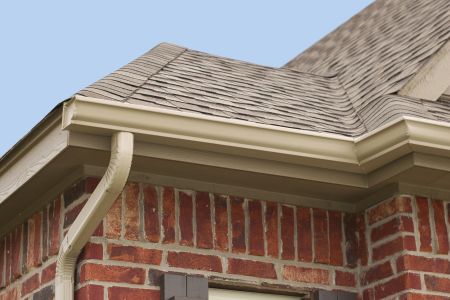 Reynoldsburg is known as "The Birthplace of the Tomato", claiming the first commercial variety of tomato was bred here in the 19th century and the Tomato Festival has been held every year since 1965. That's some impressive Reynoldsburg history and tradition and we aim to replicate that in our pressure washing services with a tradition of superior results, and a history of satisfied customers.
Pressure washing is a result of modern technology's application to the ancient art of cleaning. The proud residents of Reynoldsburg recognize the value of Ohio House Washing's cutting-edge technology and up-to-date methods of curb appeal care and maintenance. Our roof cleaning, house washing, fence washing, and deck restoration expertise is a key factor in the rising property values of Reynoldsburg and much of the Columbus area.
Ohio House Washing is Reynoldsburg's best value in pressure washing, and the area's leader in customer service and stunningly beautiful results.
We're Reynoldsburg's Local Pressure Washing Authority
There are a lot of reasons to choose a local pressure washing team for your exterior cleaning needs in Reynoldsburg, but one you might not have thought of is that locals know local weather conditions, and local pressure washers know that weather is the direct or indirect cause of much of the stains and organic growth we battle everyday. Winter snow and ice can cause discoloration of roofs and siding, but it's the high humidity in our Reynoldsburg area that encourages rapid growth of algae, mildew, moss, mold, and other organic growths that are able to latch on to exterior surfaces and thrive. These damaging organisms root themselves solidly and actually eat away at siding and roofing shingles. Professionals like Ohio House Washing can destroy and remove these natural contaminants with no damage to siding or shingles.
House Washing Protects Your Reynoldsburg Home
Moss, mold, mildew and fungus can contribute to the rot and decay of your home's siding if left unabated. Not to mention those undesirable accents of green, grey and brown that detract from your property's curb appeal and overall image. Ohio House Washing's special soft washing process for roofs and siding chemically kills destructive natural organisms and removes stains and discoloration, leaving your property's exteriors looking brand new. Soft washing is the safe, damage-free method of cleaning more-fragile building materials like wood, vinyl siding, and asphalt shingles, and we're the local leader in soft washing.
Reviews & Testimonials on Ohio House Washing in Reynoldsburg, Ohio
There are currently no reviews or testimonials for Reynoldsburg, Ohio. Check back soon!
Articles & Tips
Keeping a Roof Over Your Head

You probably don't think about your roof a whole lot, but it is probably the most functional part of your home, and when there are problems, they're likely to be expensive ones. You'll want to get th […]

Factors to Consider When Buying a Pressure Washing Machine

Shopping for a pressure washing machine presents an almost infinite number of options and choices. A Google search for "pressure washing machine" will give you over 100,000,000 results. It's downrigh […]
Schedule a Free Quote Today With the Most Trusted Pressure Washing Company in the Columbus Area