Your Local Pressure Washing Company in Dublin, OH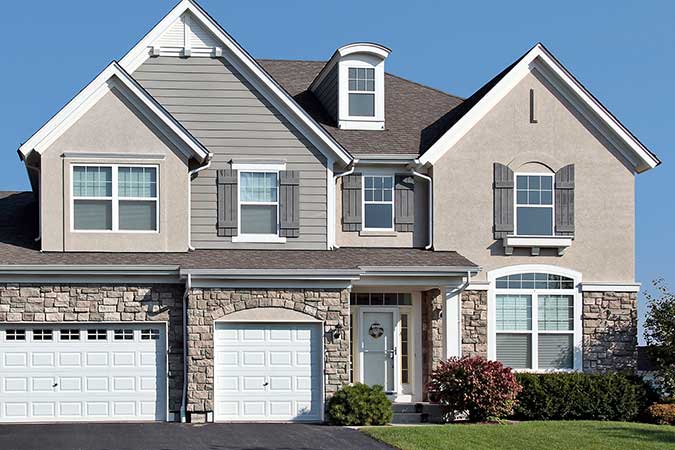 When you think of Dublin, you can't help but think of Ireland and not necessarily Ohio. Even though the Buckeye State is the place we're talking about, the name of the city comes from an Irishman who traveled from Ireland over two centuries ago.
It's a beautiful area and one that locals here are proud to call home. So proud, in fact, that pride extends to include their home sweet home and the pressure washing that's required to keep the exterior clean.
The community of Dublin is steadfast in its commitment to keeping the area neat and clean, and that's why so many homeowners rely on Ohio House Washing for exceptional work. Our name has gained notoriety among local residents for the outstanding cleaning and customer care that we provide. But don't rely on rumors and reputations - call us today to find out for yourself.
The Beautiful Homes Of Dublin Deserve The Finest Pressure Washing
Although Dublin, Ohio, has a lengthy history, it remained a relatively small community all the way until around 1970, when the construction of the interstate caused a bit of a boom. The area now boasts a rather impressive population of approximately 47,000 and continues to steadily grow as more people stay and raise families or transplants move in.
The homes here range from older to brand new, all of them charming and with a unique style. However, it takes a lot of work to maintain the outside of your home, so you shouldn't try to tackle the task alone. Call us for your pressure washing, and we'll take care of jobs like:
Roof Cleaning
Gutter Cleaning
Fence Washing
Concrete Cleaning
Call today or book your appointment with us online!
House Washing Will Deliver Maximum Curb Appeal For Your Dublin Dwelling
Looks aren't all that matter; we know this to be true. And while it's natural to care about curb appeal, it's not the only reason you need regular house washing.
Our house washing service is to rid your exterior of dirt, but also substances that can pose a threat to the integrity, like mold and algae. Our job is to help you avoid repairs while maintaining the property value of your home.
Your house is going to get noticed. It's up to you if attention is positive or negative. To schedule your house washing or other pressure washing service with Ohio House Washing, call us now for service in Dublin.
Reviews & Testimonials on Ohio House Washing in Dublin, Ohio
There are currently no reviews or testimonials for Dublin, Ohio. Check back soon!
Articles & Tips
Keeping a Roof Over Your Head

You probably don't think about your roof a whole lot, but it is probably the most functional part of your home, and when there are problems, they're likely to be expensive ones. You'll want to get th […]

Factors to Consider When Buying a Pressure Washing Machine

Shopping for a pressure washing machine presents an almost infinite number of options and choices. A Google search for "pressure washing machine" will give you over 100,000,000 results. It's downrigh […]
Schedule a Free Quote Today With the Most Trusted Pressure Washing Company in the Columbus Area