Ohio House Washing: New Albany's Premier Pressure Washing Services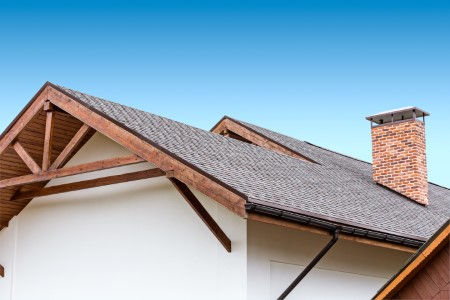 Ohio House Washing has worked with countless customers throughout the area, but New Albany always has a special place in our hearts. Founded in 1837, it remains a small area but full of good people.
There's a lot of history here, and it shows in the buildings that still remain from years and decades ago. Yet even newer architectural styles reflect the old world look. All of which need regular pressure washing for maintenance and upkeep.
Our exterior cleaning is meant to help restore beauty and protect the surfaces of homes throughout the area. We're proud to be the preferred resource in New Albany, earning more repeat and referral business every day. Give us a call and put us to work on your local home sweet home.
Pressure Washing Is Useful For Restoration In New Albany
The intelligent thing to do as a homeowner in New Albany is to make sure you have already carefully screened and selected the contractors you'll need when emergencies arise. Even for non-emergency services like pressure washing, you need to make a careful choice.
So many locals love Ohio House Washing because our work is impeccable, and our personalized customer service is on point. Plus, it doesn't hurt that we offer a variety of essential services, such as:
Patio Washing
Driveway Washing
Concrete Cleaning
Gutter Cleaning
The trick to not feeling overwhelmed as a homeowner is having reliable resources for the services you'll need. We promise you'll appreciate the hard work we put into making your exterior sparkle and shine and look as good as new.
New Albany's Solution For Skilled House Washing That Delivers Excellence
Did you know one of the first things a realtor will suggest when you decide to list your home for sale is to get it pressure washed? Sure, it improves the appearance of the photos that will be out there to promote it, but it's also a wise return on investment. A reasonably priced house washing job can help you raise your asking price by thousands of dollars.
Even if you're not selling your home, the point is that pressure washing your exterior is still a great way to get a good return on what you pay for the cleaning. It's definitely not something you can do yourself safely and effectively. Do the best you can for your New Albany home and call our pros for the pressure washing you need.
Reviews & Testimonials on Ohio House Washing in New Albany, Ohio
There are currently no reviews or testimonials for New Albany, Ohio. Check back soon!
Articles & Tips
Keeping a Roof Over Your Head

You probably don't think about your roof a whole lot, but it is probably the most functional part of your home, and when there are problems, they're likely to be expensive ones. You'll want to get th […]

Factors to Consider When Buying a Pressure Washing Machine

Shopping for a pressure washing machine presents an almost infinite number of options and choices. A Google search for "pressure washing machine" will give you over 100,000,000 results. It's downrigh […]
Schedule a Free Quote Today With the Most Trusted Pressure Washing Company in the Columbus Area