Factors to Consider When Buying a Pressure Washing Machine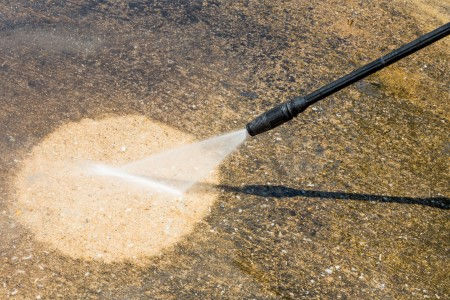 Shopping for a pressure washing machine presents an almost infinite number of options and choices. A Google search for "pressure washing machine" will give you over 100,000,000 results. It's downright mind boggling. Pressure Washing is both an art and a science, requiring an artist's experienced touch with a spraying wand and a whole lot of mechanical, chemical and engineering knowledge to understand the required equipment, methods and cleaning solutions. And if you want to consider soft washing for roof cleaning, gutter cleaning, and house washing, that's a whole other ball game.
Consider this factor when buying a pressure washing machine: do you really want to spend the money on an inadequate, user-unfriendly machine when Ohio House Washing offers such affordable pricing and amazing results.
Crucial Factors in Pressure Washing Machines
When you're browsing those 100,000,000 search results, here are some things to consider when shopping for a pressure washer:
PSI-Power per square inch is the strength of the water stream emitting from the sprayer and is a key factor in effective cleaning of hard surfaces. Each individual type of surface requires a different psi for maximum effectiveness, while avoiding damage less durable building materials like asphalt shingles and vinyl siding. 1500 psi is sufficient for cleaning grills and vehicles, 2600 psi can work for wood fences and decks. For driveway cleaning or paint stripping you'll need at least 4000 psi.
Power-Gas or Electric? Electric pressure washers are lightweight and sleek but don't provide the kind of power for big jobs like stubborn oil or rust stains on concrete. Gas pressure washers are more versatile and offer more cleaning power but can be very expensive and hard to operate without proper instruction. Professionals use truck and trailer mounted systems for maximum power and control.
Hot Water and Chemicals-Hot water can boost cleaning power with less psi and is especially effective for roofs and delicate surfaces that can be damaged by too much pressure. Pre-treating really tough stains and blemishes with bleach, detergent or chemical mixes can magnify the effectiveness of pressure washing greatly. A machine's capacity to use hot water and chemicals complicates operation and raises the price.
It's a lot to consider and that's all before you start choosing from the multitude of available spray nozzles, hose lengths, and chemicals. So, how can you make sure you're getting the most effective pressure washing for your money? Easy! Avoid all of that time, research and effort and hire professionals like Ohio House Washing.
Articles & Tips
Keeping a Roof Over Your Head

You probably don't think about your roof a whole lot, but it is probably the most functional part of your home, and when there are problems, they're likely to be expensive ones. You'll want to get th […]

Factors to Consider When Buying a Pressure Washing Machine

Shopping for a pressure washing machine presents an almost infinite number of options and choices. A Google search for "pressure washing machine" will give you over 100,000,000 results. It's downrigh […]
Schedule a Free Quote Today With the Most Trusted Pressure Washing Company in the Columbus Area